Radical SR3 XXR obliterates Rockingham lap record to claim top spot on Cinch Leaderboard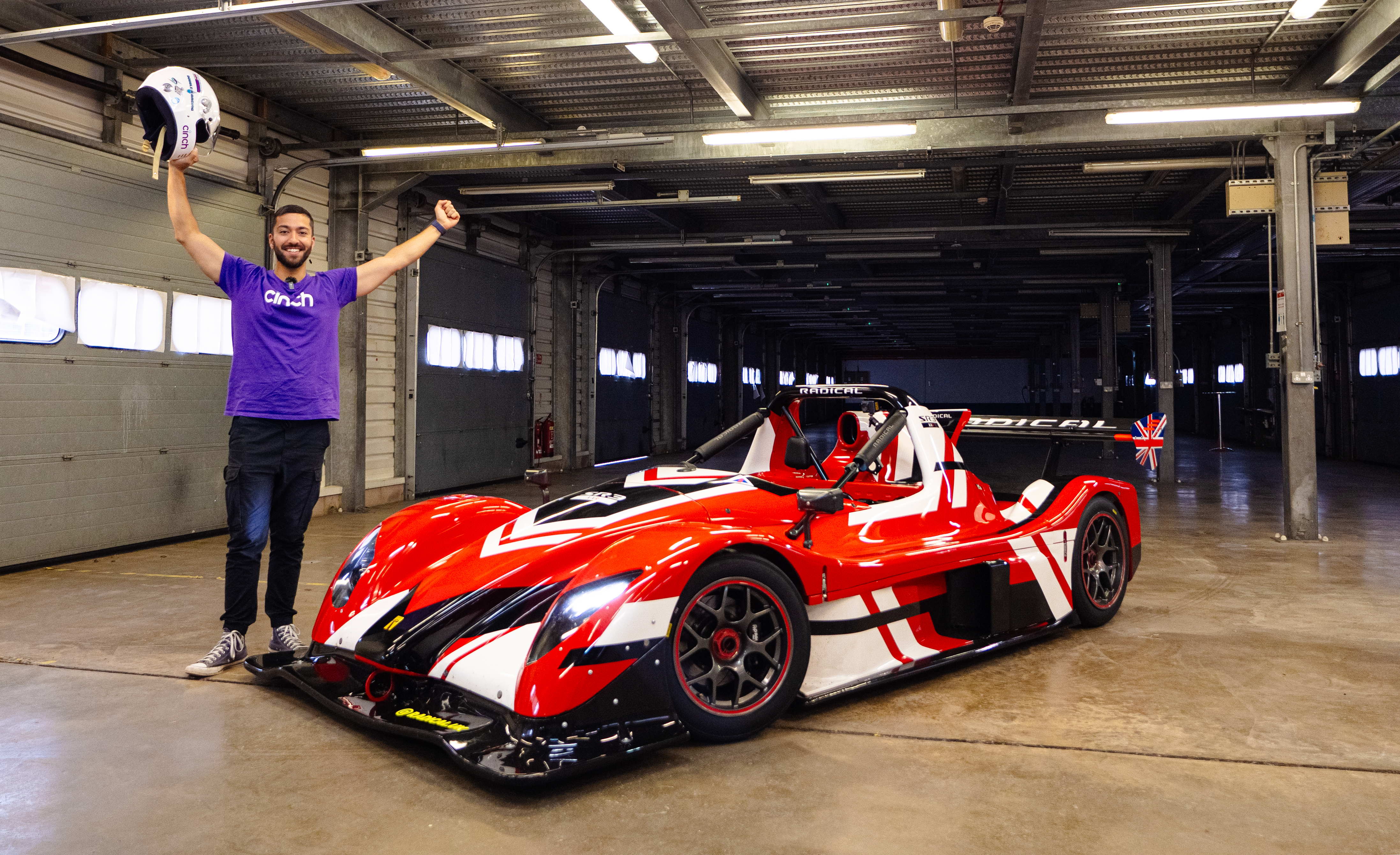 1 minute 8.71 seconds, more than 5 seconds clear of the previous lap record held by the Australian Spartan supercar, and Rockingham Speedway's own outright record of 1 minute 14.20 seconds, held by a Palmer Jaguar JP1. In the hands of Cinch Motoring & Lifestyle Editor, Sam Sheehan, the new Radical SR3 XXR had already beaten the record on its second lap, with each subsequent lap shaving more time off.
The latest Radical SR3 XXR is the seventh generation SR3 and improves on the legendary SR3 formula with new power and precision, to enable drivers to lap faster, harder and for longer. It was launched less than 12 months ago with a focus on usability and durability, while retaining the essence of what makes the SR3 the most successful prototype-style sports racing car in the world. Radical SR3 models currently make up most grids in the 12 Radical Cup championships around the world, with over 1,500 sold to date.
Powering the major change is the all-new engine from in-house Radical Performance Engines (RPE). Delivering 232 bhp from the revised 1500 cc unit, the lightweight SR3 XXR maintains its impressive power-to-weight ratio exceeding 350 hp per tonne. The new Generation 5 engine is also the first from RPE with the ability to run on biofuel.
Car journalist and racer Sam Sheehan had previously praised the Radical driving experience:
"Unless you're lucky enough to come from the world of single seater or prototype racing, driving a Radical at speed requires a complete reset. Everything you've learned before from road cars is no longer relevant and the laws of physics seem to have been turned on their head, such is the step up in performance."
Rockingham Speedway was designed by renowned motorsport architect Hermann Tilke and was opened by the former Queen – Elizabeth ¬II – ​ in 2001. Over the years the circuit has hosted an impressive array of races, including the British Touring Car Championship, British Superbike Championship, and various endurance races. Close to Radical Motorsport's own Peterborough factory, the circuit was the location for the SR3's maiden victory, and gave the second-generation SR3 RS its name in 2009 (Rockingham Speedway), it was also the chosen location for the unveiling of the second-generation Radical SR1 in 2017.
​​
​For more information on Radical Motorsport and the SR3 XXR visit www.radicalmotorsport.com, while the video of Sam Sheehan's record-breaking lap can be found on the Cinch YouTube channel, www.youtube.com/@cinch
​