Hagerty Radical Cup UK promises more for 2024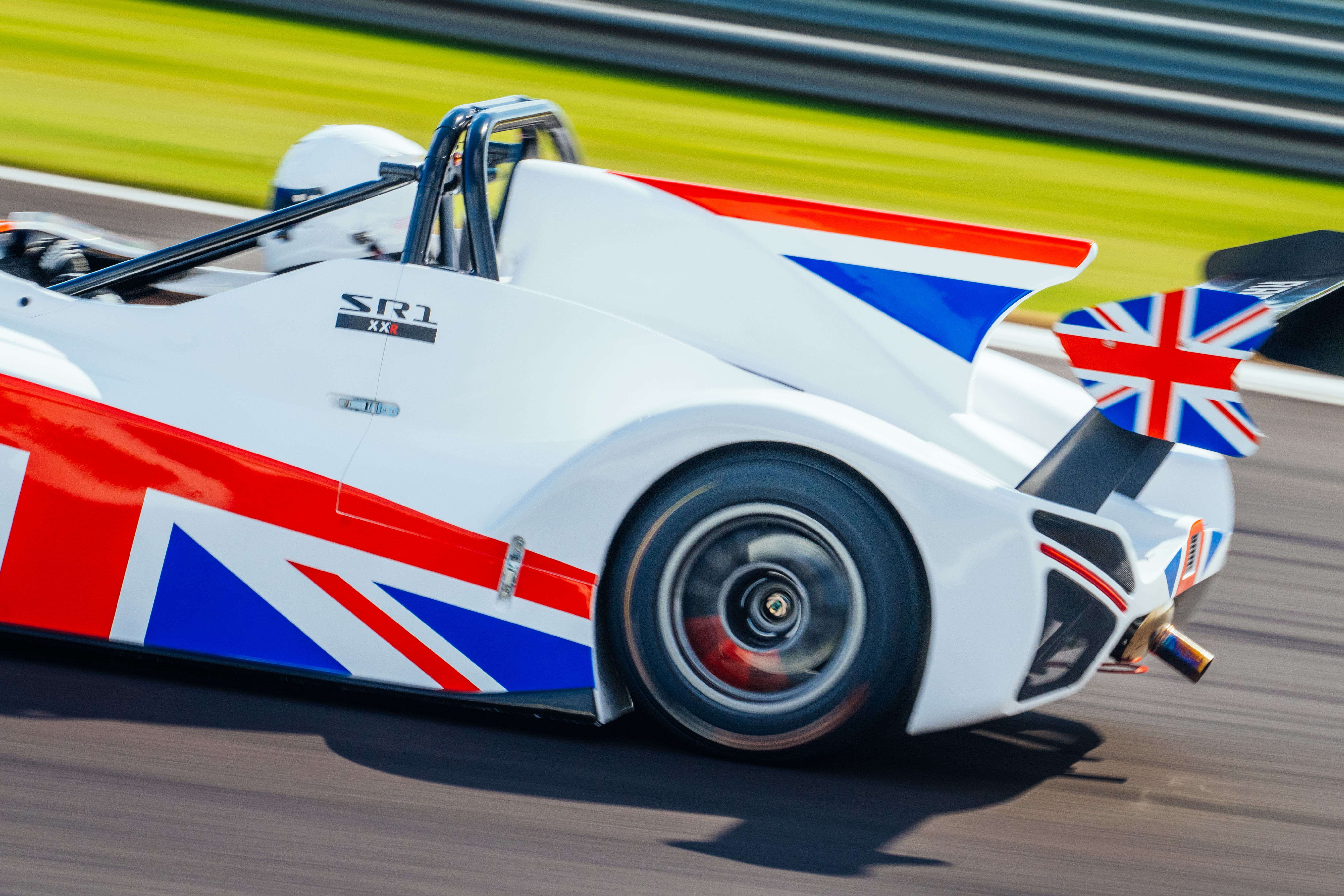 Radical Motorsport has confirmed its 2024 UK calendar for its one-make championship, the Hagerty Radical Cup UK. The six-round series continues to be on the support package for the British Touring Car Championship (BTCC) for three of the six race weekends, including the opening round at Radical's new home circuit, Donington Park.
Alongside the championship's returning title sponsor, Hagerty, and popular celebration partner, Gusbourne Wines, the 2024 season will also see Italian racewear specialist HRX join the paddock as official racewear partner.
The BTCC package is one of the most popular motorsport series in the UK, regularly attracting huge trackside crowds alongside its comprehensive free-to-air coverage on ITV4. The Hagerty Radical Cup UK will also join the likes of the F4 British Championship, MINI Challenge and Porsche Carrera Cup GB on the support bill.
Alongside the three BTCC weekends that the series will participate in, the Hagerty Radical Cup UK championship will continue to support MotorSport Vision Racing (MSVR) weekends, which have proven very popular among Radical's grid of over 30 competitors. The new calendar will see three events broadcast on ITV Sport, while the rest will be livestreamed on the Radical Motorsport YouTube channel.
The first half of the Hagerty Radical Cup UK season will be alongside BTCC, starting on the last weekend of April at Donington Park, followed by Snetterton and Oulton Park. Round four will head to Silverstone Circuit (GP Circuit) for the last weekend in July, a meeting that has proven popular not just with UK racers but attracting Radical racers from around the world as part of the "Race The World" initiative. While round five is yet to be confirmed the sixth and final round will see the championship end at Brands Hatch mid-September, where SR1 and SR3 grids will be separated as a special one-off for the season finale.
Radical Motorsport's championships have been a popular choice among both entry-level and veteran racers for over 20 years in the UK, as well as spreading to all corners of the globe, with now 12 national Radical Cup series taking place around the world. Radical Motorsport's racing organisers are set to bring a new and exciting element for fans of BTCC races, as well as remaining an entertaining feature of MSVR weekends at some of the most iconic UK circuits.
Nicole Van Der Walt, Radical Motorsport UK Motorsport Manager, said: "We're very excited to officially announce our 2024 Hagerty Radical Cup UK calendar, in particular opening the season at our new home circuit, Donington Park, and continuing to support both TOCA and MSVR. We're looking forward to seeing more new faces in the Radical paddock, and welcoming back those who joined us for the 2023 season."
Mark Roper, Managing Director for Hagerty International, said "Hagerty is passionate about all forms of motorsport, offering support and specialist insurance to motorsport teams and enthusiasts around the world, and I am delighted to enter into another season with Radical. Our specialist insurance products are perfectly suited to racing cars, as well as cherished, collector and classic cars too, and we look forward to being at the heart of the Hagerty Radical Cup once again, whilst developing our relationship with the Radical brand, it's customers and enthusiasts."
​​
​​
​​
​​
​​
​​ ​
​​
​The full 2024 Hagerty Radical Cup UK calendar can be seen below as well as on Radical Motorsport's website and social media :
​​
​ TBC : Pre-Season Test (Radical Motorsport Exclusive)
​​
​ April 27-28 : Round 1 @ Donington Park National (TOCA)
​​
​ May 25-26 : Round 2 @ Snetterton 300 (TOCA)
​​
​ June 22-23 : Round 3 @ Oulton Park Island (TOCA)
​​
​ July TBC : Round 4 @ TBC
​​
​ July 27-28 : Round 5 @ Silverstone GP (MSVR)
​​
​ September 14-15 : Round 6 @ Brands Hatch Indy (MSVR)
​​
​ October TBC : Radical World Finals 2024
​​
​​ ​
​​
​
NOTES TO EDITORS
​​
​Radical Motorsport is one of the world's most prolific sports car manufacturers, with over 2,800 cars produced in the past 25 years. From its 1997 inception, Radical set out to create a customer-lead niche in the world of motorsport, a race-bred thrill-a-minute driving experience on the racetrack.
​​
​A 33-strong global dealer network spanning 21 countries underpins this growth, and there are now 12 single-make Radical Cup championships across four different continents, including the factory-supported Hagerty Radical Cup UK and the Blue Marble Radical Cup North America.
​​
​A combination of lightweight construction, superbike-derived technology and aerodynamic downforce delivers models faster than a supercar, totally driver-focused and rewarding to drive. Entering its third decade, the Radical stable includes the entry-level SR1, the best-selling SR3, turbo-charged SR10, and iconic RXC available in GT3 and Spyder variants. The turbocharged SR10 was launched in early 2021 and headlines Radical's SR product range with over 425 bhp and 380 lb-ft of torque for blistering performance. All models from the renowned racing car manufacturer are solely designed, engineered and built at Radical's Cambridgeshire headquarters, by 70 of the company's 130-strong staff.
​​
​Radical was the first manufacturer to bring long-format, double-header endurance racing to competitive motorsport while providing comprehensive spares and technical support. The marque's official single-make championships offer the ultimate driving experience and progressive racing ladder for prototype-style sports car racing for drivers of all abilities, while Radical's 'Race the World' mission offers an end-to-end racing, training and support network across the globe.
Contact:
​​
​Jon Roach, Global Head of Marketing, Radical Motorsport, jon.roach@radicalmotorsport.com, +44 (0)7887 836499
​​
​​
​​
​About Hagerty, Inc. (NYSE: HGTY)
​​
​Hagerty is an automotive lifestyle brand committed to saving driving and fuelling car culture for future generations. The company is a leading provider of specialty vehicle insurance, expert car valuation data and insights, live and digital car auction services, immersive events and automotive entertainment custom made for the 67 million who self-describe as car enthusiasts. Hagerty also operates in Canada and the UK and is home to Hagerty Drivers Club, a community of nearly 800,000 who can't get enough of cars. As a purpose-driven organization, Hagerty Impact aims to be a catalyst for positive change across the issues that matter most to our teams, our members, the broader automotive community, our shareholders, and the planet at large. For more information, please visit www.hagerty.co.uk or connect with us on Facebook, Instagram, Twitter and LinkedIn.
For more information, call 0333 323 0989 or visit www.hagerty.co.uk
​​
​Media enquiries: media@tonic-collective.com
​​
​